Maldives Bangkok Dubai Holidays
Maldives Bangkok Dubai
Maldives Bangkok Dubai Holidays allows you combine the honeymoon paradise of Maldives with other exotic destinations such as Bangkok, Thailand. Dubai is a popular stopover for flights to Maldives and Bangkok.
This Multi Centre combination is a popular choice for a very special honeymoon experience when you choose Over Water Villas, Maldives Spa Resorts.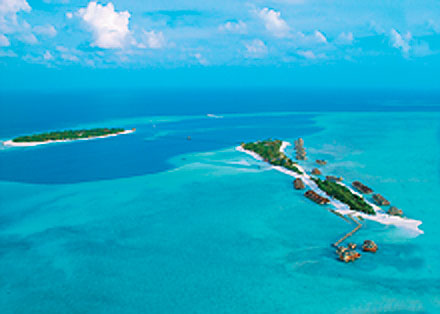 With direct flights between the UK, Dubai Maldives Bankok it's possible to have Multi Centre Luxury Holidays in Dubai City or Dubai Beach combined with a stay on a Maldives Island or a Maldives Cruise plus a wide range of exotic beach or cultural destinations in Thailand such as Phuket, Krabi, Cha-Am, Koh Samui, Bangkok.
You could even add on a visit to Cambodia or Vietnam. So many choices! Best Advice. Let an Expert Help You.
View Example Holiday Itineraries for Maldives Bangkok Dubai Holidays Multi Centre Holidays.
Or
Get More Information, for all Maldives Multi Centre Holidays.
---
Maldives Bangkok Dubai Holidays
Maldives has a choice of so many islands that you could easily have a multi centre holiday without leaving the Atols. However Maldives Multi Centre Holidays are very popular when you include Bangkok and Dubai in the same holiday.
Relaxation and Privicy are two main reasons why people choose to stay in the Maldives, so it is no surprise to hear that Maldives is one of the most popular destinations for Honeymoons and Special Anniversaries.
Dubai is one of the top travel hubs, with so many international flight routes available, it is easy to combine Maldives, Bankok and Dubai.
If you have already started to plan your own Luxury Maldives Bankok and Dubai Multi Centre Holiday you may already be confused by the number of choices available.
It can often be hard enough just to choose which Maldives island to stay on without being faced with another choice to decide on the type of accommodation you prefer. When you add on a stay in Bankok, you will then have to choose from hundreds of hotels and which location will best meet your requirements.
You also would like to visit Dubai, but do you stopover on the way out to the Maldives or on your way back from Bangkok. Where do you want to stay in Dubai? City or Beach location? or would you like stay in a luxury hotel on Palm Island?
Booking Maldives, Bankok and Dubai Multi Centre Holidays on your own is possible, but not recommended as you need to juggle so many flight and hotel options. It could be cheaper but when you are planning a luxury holiday for a special occasion why not just sit back and relax and take advantage of an experts years of experience in providing "tailormade" holidays.
---